New York Spring/Summer 2006 Wrap Up III
Sorry the fashion show wrap-ups are coming so slow! Barneys Girl and I have been extremely busy, with us saying farewell to many friends, preparing for a new school year, learning driving, attending obligatory family events, getting haircuts and shopping with mothers. But anyways, better late than never!
Anna Sui
Anna Sui was certainly a refreshing show after so many monocolored or 'grown-up' collections. Lots of pretty colored prints on her pieces inspired by paintings. Sui also experimented with lots of playful shapes, and the collection really shows Sui's happy, hippies Twenties style.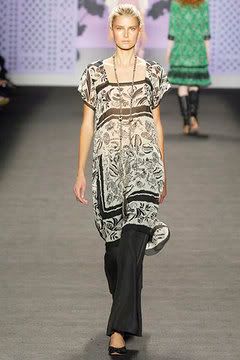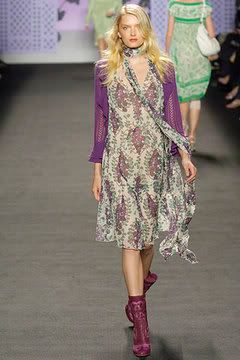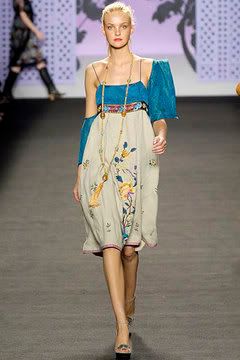 Suprisingly, there were a few beeautiful glamourous pieces at the end: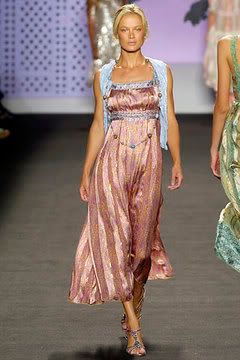 Calvin Klein
I loved this Calvin Klein collection more than the previous ones. Soft, floaty material with classic, practical CK style. Ooh, and some pieces seemed to be inspired by the ballerina look too. So lovely and contemporary.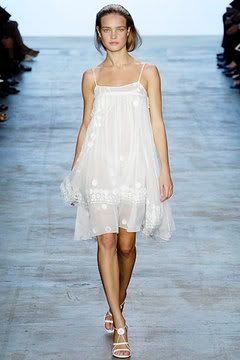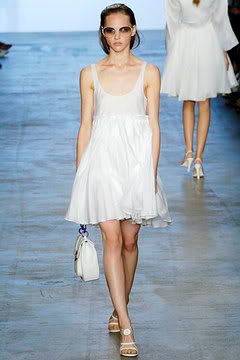 J. Mendel
J. Mendel amazed me too. I could totally see all the high-society ladies wearing those beeautiful skirts and coats to posh restaurants for lunch/ dinner or to established hotels for tea. Feminine yet not overly structured tailoring matched with elegant materials such as silk and mink. Dahhling, that's absolutely fabulous!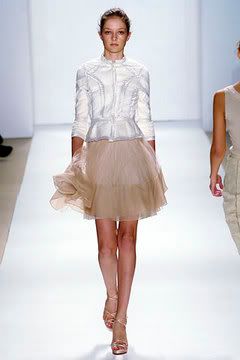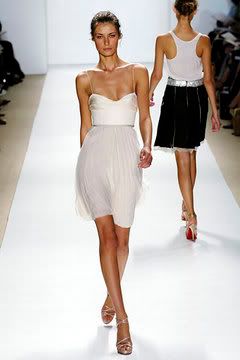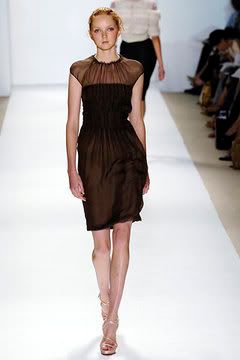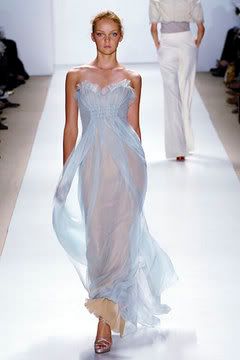 Zac Posen
I usually admire Posen's designs, but I feel that this collection is a bit off... ...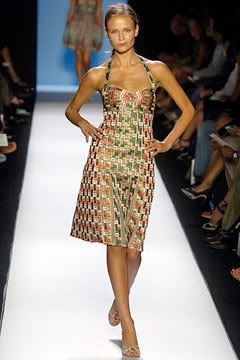 The model looks great in the Posen dress, but I just can't feel IT.
Vera Wang
The only words that comes to mind after looking at Wang's collection is 'rich and luxurious.' Beautiful satin and the occasional laces enhanced the already dramatic and elegant tailoring. My only complaint is that there was too much black for my summer taste. So many dresses I loved, so here are all of them: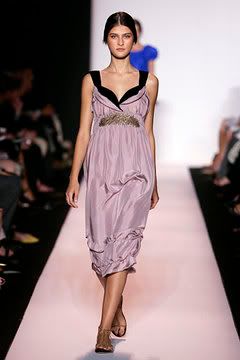 Untradiational empire dress.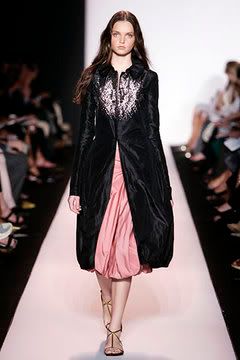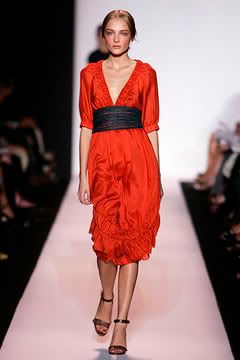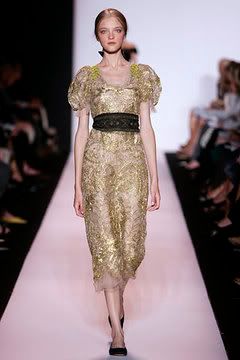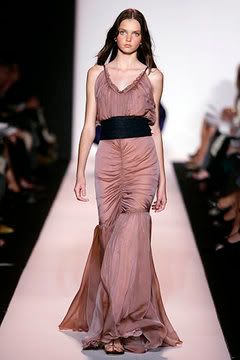 One focus was belts over dresses.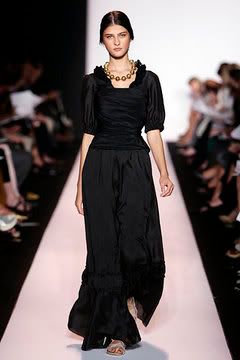 Wow. The most luxurious collection we have yet seen this week. Absolutely divine.