Asian Eye Make Up
As many of you have noted, the western way of eye-make up application simply does not work as well for Asian eyes due to different structures. So to make sure that Asians have some
summer make-up fun
as well, I've found some Asian inspirations for you.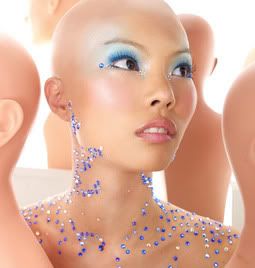 As much as I didn't like Gina on last season's ANTM, her being on the show DID teach us something about Asian eye make-up application (I checked April as well, but she had western eyes). I love this dramatic blue fading effect with the smidgen of silver at the corners. Looks fairy-like.


A bit of eyeliner, a lot of mascara and some pinkish eye shadow, the look is very simple yet sophisticated.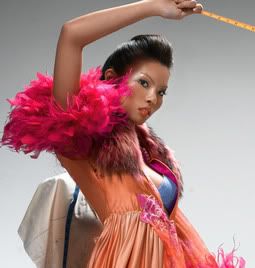 For something edgier, here they used the usual mascara, eye liner and bronze-ish eye shadow, but added a black line underneath the eye to give it a more edgier effect emphasizing the slant of the eyes.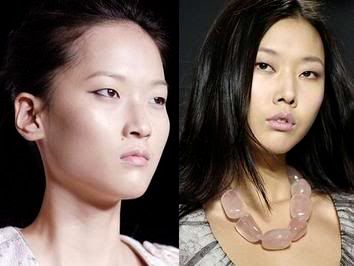 Fresh off the runway, is the pale pink lipped fresh faced look. For that effect, observe the asian models- Hye Park at Giambattista Valli and Han at Peter Som.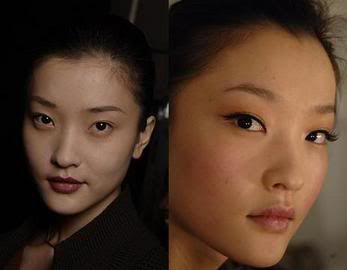 Then of course there is Du Juan. Love the sexy red lips and those lashes!! They are so perfectly long and curled!!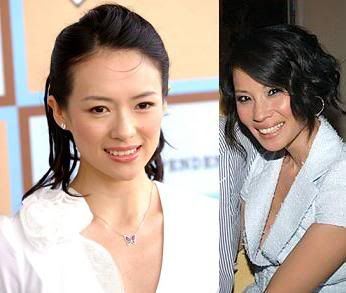 For more star style, take note from Ziyi Zhang and Lucy Liu. I just love the fresh faced look of Ziyi Zhang, it looks so natural (like nothing is on it) and yet we know a lot of effort was probably put into it.
Have fun girls!