Beauty Review: Deep Cleansing Masks
As my mom likes to say, "It doesn't matter how fashionable you are if you don't have good skin." Ofcourse, like the good girl that I am, I fully agree with this statement, I mean, what could possibly be more important then your skin? And so, I like to treat my skin to a good mask once or twice a week (doing masks more then twice a week is simply not recommended), to give it some time to relax and recuperate from all the stuff it encounters in our daily life. Today, I came upon a great bargain-the Borghese Fango Active Mud Mask for face and body.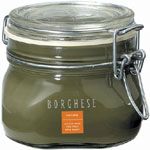 The signature product of this Italian company. This Italian mud unclogs pores, hydrates, nourishes and energizes- basically everything one is looking for in a mask. It came highly recommended from everyone I know and from various reviews. And after trying it out myself, I highly recommend it too, my skin felt all tingly and clean afterwards! At the moment, they are doing this yearly special where they sell you this 32oz (huge) jar of Fango Mud for $42.90 (as opposed to a 17.6oz for $57.50). There is no expiration date for this, so a 32 oz jar would probably last forever! Great bargain right?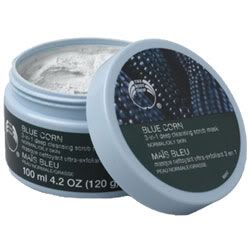 If you have missed this bargain and don't want to spend all that much on a mask, you could try the Body Shop Blue Corn 3 in 1 Deep Cleansing Scrub Mask, for $14 instead. This one also has great reviews and having personally tried it, Harrods girl and I think this is quite good as a more affordable alternative. I especially love the fact that it cleans, moisturizes and exfoliates at the same time. So in your busy and hectic life, don't forget to to take some time to treat your skin once in a while, because while fashion changes every season, your skin stays with you forever.