Spike-a-delic!
In honor of the tenth anniversary of the Andy Warhol Museum, leading designers, artists and celebrities have done sketches of shoes which is being auctioned of on ebay

NOW

! All proceeds will go to the Warhol's educational exhibitions and programs fund. Participating designers include some of our favourite people like Manolo Blahnik, Nicole Miller and Ferragamo!!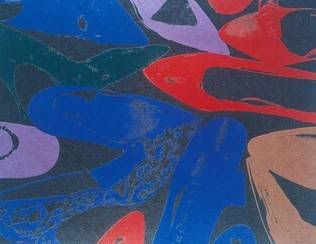 Andy Warhol himself had a lifetime obsession with shoes, as you can see in this art work of his (which I actually studied last quarter) called "Diamond Dust Shoes" done in the 1980's. This is one of my favourite works by him, just because it seems to say shoes, shoes and more shoes to me.

Here are some of our favourite shoe sketches . .
.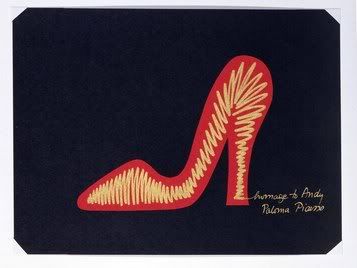 Ah the simple sexy red heels. I especially love that it contrasts with the black background. This is done by Paloma Picasso, the daughter of the oh-so-famous Picasso and the designer of the Paloma Picasso jewelry collection at Tiffany's.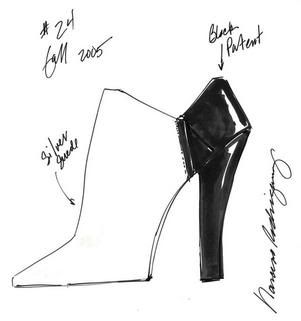 And this one by

Narciso Rodrigruez

is SO professional that I feel like I am peeking into the process of shoe making!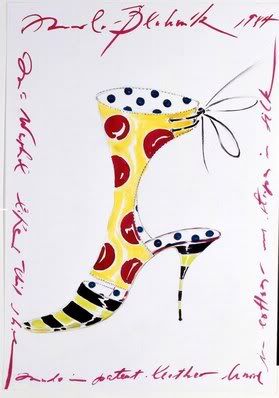 But my absolute absolute absolute favourite, has got to be these printed oh-so-cool funky heels done by our favourite shoe maker of all-

Manolo Blahnik

. These are so cool that they are apparently not on sale on ebay, but will be auctioned lived at the Spike-a-delic gala fundraiser on April 9. So feast you eyes now!

FINALLY, art we can appreciate and love.