Graduation Gifts II
Today, it has been officially one year since we graduated from high school. Barneys Girl and I went to an International school, (British system,) so graduation in our school was really no big deal. I mean, we didn't even have a proper graduation ceremony or wear those pretty graduation gowns that teens all get to wear and complain about, (although I'm sure they secretly cannot get over them.) I was so jealous when I saw Mary Kate and Ashley's graduation photos last year. Their hair still looked so perfect in that blue cap! Seriously, look at them: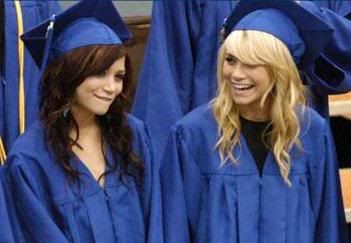 Obviously my parents didn't think it was a big deal either because they didn't give me any graduation gifts that I know the Americans are so fond of giving and recieving. But luckily, my aunt who lives in San Fransisco thought graduating from high school was a good achievement and offered to buy me a Return to Tiffany necklace. But honestly, like everyone has one and I hate being too typical. And I wanted my first Tiffany's item to be something really classical and something I could actually wear. (Face it, I'm never going to be able to wear a necklace without someone's help.)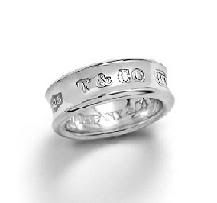 So I got the 1837 Collection ring, which I thought was cool and clasical in one. It's absolutely fabulous and it's the only jewelery I actually wear consistently.
My mum makes me have lunch with her friends every holiday. I try to make excuses, but really, I suck at it. But oh boy, at the risk of sounding very superficial *ahem*, I was so glad I went for lunch! One of her friends gave me a suprise gift and it was this Return to Tiffany oval braclet.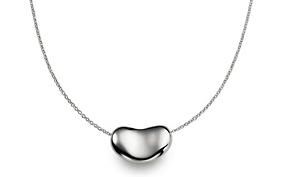 Then, I had dinner with my godparents, who thought I had good grades, and they gave me this Elsa Peretti Bean pendant necklace. I personally don't actually like the shape, but a Tiffany is still a Tiffany. See, that is why godparents are so wonderful!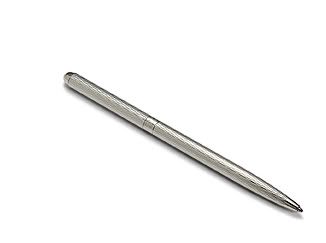 So I thought I was having a strange, (but happy) Tiffany summer, when adults I knew decided to suprise me with Tiffany gifts. Then, one of my mum's friends bought me a Tiffany pen from London. It's not exactly like the one above, mine was pink. Although I do wonder what I need a Tiffany pen for. I'm sure it will be useful... someday.

The last gift: my uncle for me a Mont Blanc pen in a send-off-to-uni dinner. I really don't know what I need another high class pen for, but since Mont Blanc is so famous for its pens, I'm more than happy to own one. It is now sitting at the back of my closet somewhere.