America's Next Top Model: Naima
So after so many weeks of elimination, Naima finally won America's Next Top Model Cycle 4.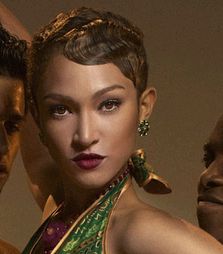 Its all well and good really. She is pretty enough, takes cool photos and has an edgy enough personality. Plus she has a great attitude to modelling. I was particularly impressed by her attitude against that terrible photographer who terrified and broke everyone else down. But personally I find her winning just so incredibly boring and predictable. She's exactly like all the other ANTM's before her and she's the audience's favourite for ten running weeks. And her final performance on the catwalk, I thought she tried too hard. Her poses were so vigorous, it looked like she was being shot.
Secretly despite all the odds, I kept on hoping that Kahlen, the runner up, would win. Now THAT would have been a good twist and much more exciting. I think Kahlen is an incredibly sweet and innocent girl and I really like her. I can really feel for her. Naimi on the other hand just appeared SO typical that it just felt incredibly fake. This girl overcame her shyness and was darn geniune! PLUS she had consistent performance throughout and takes incredibly beautiful pictures too! She's definitley more loveable!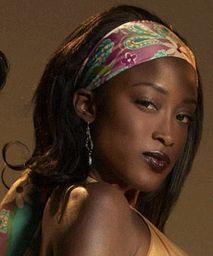 Keenyah was the third finalist. And I'm glad that she was eliminated when they did. This girl is just too much. I know that competitiveness is needed in this competition, but she goes to the point that it becomes bitchy and turns the audience against her. Does she not know what subtlety is?
Overall it was another interesting season. It does get a bit repetitive, but the thing I love most about the show is that each time, these ordinary girls gets transformed and take amazing pictures. And of course, I LOVE the fashion!