Amusement Park Fashion
So last weekend I finally did something that was NOT going downtown and shopping. I woke up at 7am on Saturday and went to Six Flags! The night before, I was trying to decide what to wear to an amusement park and realised that I had no idea! So the next day, while waiting in the many lines one finds in an amusement park, I observed the fashion and came to this conclusion: amusement park fashion is practical, casual and photogenic.



Take center stage when taking group pictures in a

bright colored

tee (i.e. yellow as in one of the "it" colors this season). And what better then THE

Ralph Lauren Skinny Polo

that comes in a gazillion different beautiful bright colors?



But if THAT seems too formal and too hot for an amusement park, try these contrasting colored embroidered tanks from

Urban Outfitters

. Incidently this is also perfect for matching with the very colorful skirts you bought this season. I see a lot of girls on campus wearing tanks with their skirts. In fact, I bought a yellow and orange one myself recently for $9.90 on sale at UO!
To be prepared for all weathers, bring along a cute hoodie. Like this Angel hoodie by

Juicy Couture

. They do make very bright and very nice hoodies afterall.


Pair these up with a pair of dark denim jeans, like these very sexy

Seven's

. Incidently, I just saw these the other day at

Nordstrom

on sale for

$99.90

. If only I was a size 24 or 28. . .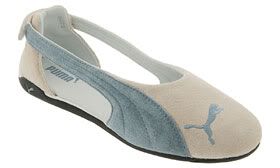 As tempting as it is to wear flips flops and sandals in such nice spring weather, DO NOT do so to an amusement park. Because you will just end up having very dirty and disgusting feet having to take them off for all the rides-EEEW. So wear actual shoes! But keep your cool with these

Pumas

that are half shoes half sandals.


Protect yourself from the UV with this

Abercrombie

cap. Apart from looking cool and protection, you have the extra bonus of having tidy hair after rides-unlike those messy windblown hair you see on people getting off the Deja Vu!