Formal Special IV: The Super Designers
By now, I am sure most of you have realised that the days of the

big, long, poofy prom dresses are gone

. While those poofy dresses have always been the prom tradition , the general consensus now is for something more

low keyed, trendy and unique

. Afterall, it is THE night, and god forbid you should blend in with the rest of the crowd!
Personally, even though I couldn't live without the little black dress, I would go for

any color BUT black

. There is only one prom in our lives afterall, and why waste it playing safe, right?
And since we are reliving our formals here, here is what Harrods girl and I would wear if

price was no object

: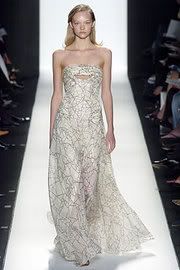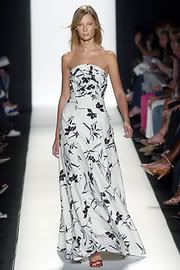 Sleek long and strapless white dresses with black prints, by

Carolina Herrera

and

Luca Luca

respectively.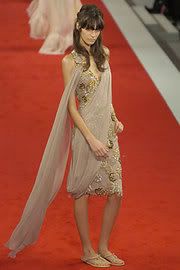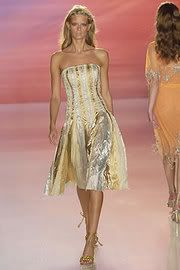 Elegant gold dresses by

Chanel

and

Matthew Williamson

. I just ADORE that gold dress by MW. Its just soo sleek and beautifully fitted.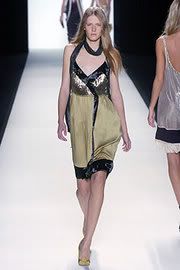 Fun, flowy dresses both by

Chloe

. As coolchiq says, Chloe can do no wrong. Besides, if that blue dress is good enough for Mischa Barton, it is good enough for prom.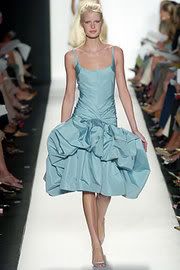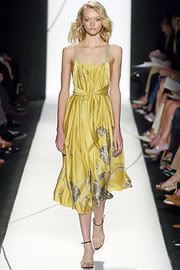 And unique and fun dresses by the masters of dresses,

Oscar de la Renta

and

Vera Wang

. The poofy blue dress would be sooo fab! Ah. . . dreams are so much fun. What would

YOUR

dream dress be if money was no object?