Dior Summer Princess Cosmetic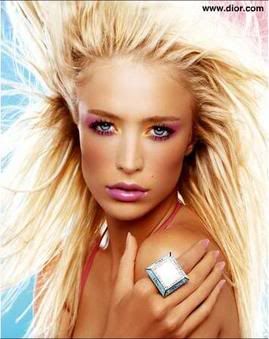 Dior really has the eye in the market for girls. I'm talking about the girly girls, and the rich party-type girls. Following last winter's success with the cosmetic compact keychain, this season Dior launches the "Dior Summer Princess" collection. The main features are the cosmetic rings -one ring with eye shadow, and another ring with lip colors.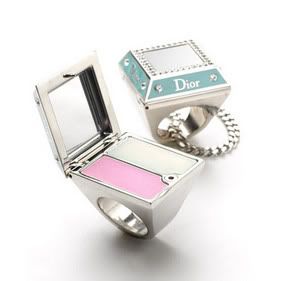 This ring is filled with two shades of eye shadow. So if it's a long night out and we all know that girly clutches are riduculously impractical, your can still have access to touch up your eye makeup with this chic-looking ring.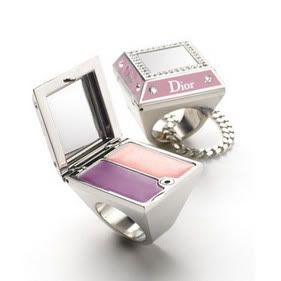 This is the ring filled with two shades of lip colors. OK, so maybe the rings are cute, and maybe the mirrors on both rings are perfect for the vain people who can't resist checking out themselves out every oppurtunity that they've got. But like, eww, doesn't makeup like lip glosses melt? Wouldn't the heat from your fingers melt the makeup inside the ring? I guess that's why it comes with a little chain for you to hook it onto your bag. But then again, what would the point of it being a ring?