Beware of Acid Washed Jeans
This weekend, we went to Nordstroms to return my friend's

AG Legend Jeans

. She returned it not because she'd changed her mind or anything (she's had it for a few months now), but because it

RIPPED

! Yes, you read correctly, her $130+ jeans

RIPPED

when she was sitting down, and trust me, it's NOT because she didn't fit into it.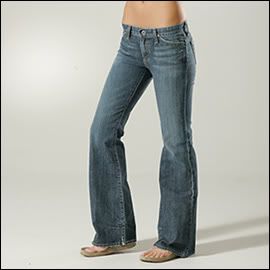 And the most amazing thing was, she was not the only one to have her $100+ pair of gorgeous jeans rip. The lady in front of us at the counter had the same problem with her newly bought and hadn't even washed

Rock and Republic Jeans

!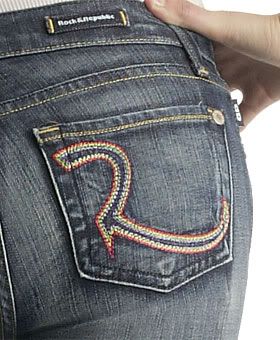 Clearly the ripping of the expensive jeans is not an uncommon phenomena. You'd think a pair of $100+ would not to rip at

any

time-imagine the potential embarassing moments! As it turns out, the lady at the counter explained to us that it ripped because of the huge amount of acid they'd used to create the acid washed effects on the jeans, which had weakened the material. My faith in $100+ jeans just dropped. Incidently,

Nordstrom

has excellent service, as they returned the money of my friend's jeans even though she'd already lost the receipt and the tags.