Harrods Girl's Hairstyle and Styling Products
In response to our beloved readers comments, here is how my hair looks like: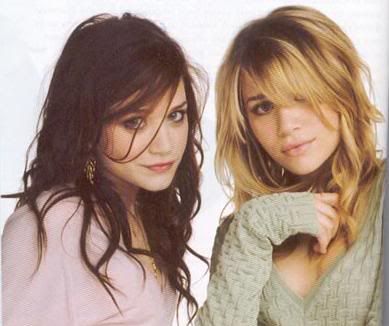 About a month after I permed my hair, the curls calmed down a bit, and my hairstyle was exactly like MK's (left) throughout Jan to mid-March.
In mid-March, I got my ends trimmed and got a fashionable fringe at Urban Retreat, and my hair ended up looking like Ash's (right). This is sort of like a more dramatic version of the Chloe one (see below.) You like it?

So, I thought I would share with you all the styling products I use. I have a thing for the fabulous Kerastase, which are recommended by many celebrities, hair specialist/ stylists and are used on models at catwalks.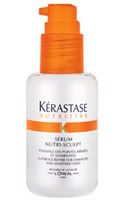 After I towel dry my hair a bit, I apply a few drops of Kerastase Serum Nutri Sculpt at the ends of the hair. It prevents split ends, (which is a pet peeve of mine.)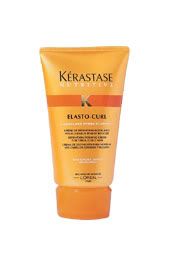 Then I apply Kerastase Creme Elasto Curl evenly through my hair (though I avoid the roots and fringe.) Use fingers to twist the hair, so it has a beautiful curl after it dries. Lastly, crunch hair ends gently. Tips: Apply the creme walnut size at a time. This Kerastase is fantastic, so do try it out if you need a styling product for curly/wavy (thick) hair. If you have thin hair, there is a similar hair mousse suitable for you.