Orla Kiely London Bags
While shopping in Urban Outfitters (yet again) yesterday, I noticed a few Orla Kiely bags. I haven't actually heard of Orla Kiely before, but I realised that I had actually seen them in posh department stores such as Selfridges, so I decided they must be worth investigating.
The Orla Kiely brand was born when Harrods first commissioned Orla Kiely to design a range of hats in 1993, right after her finale spot in her graduation catwalk. In 1994, the Orla Kiely range was presented in London Fashion Week for the first time, and in 1998, it was shown for the first time at Premiere Classe as part of Paris Fashion Week.
Part of Spring/Summer 2005 collection: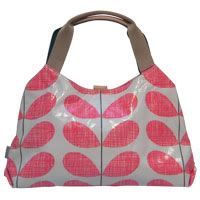 This is my favourite bag by this brand. I am definately considering to get it. Unfortunately, it costs 75 pounds.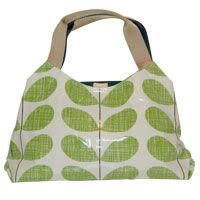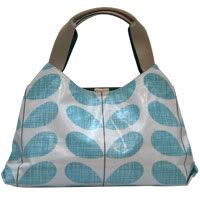 This bag also comes in this lime green color and light blue.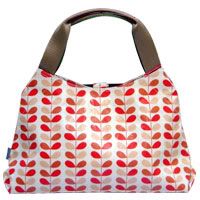 The same bag but in a smaller print.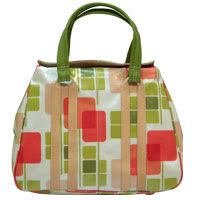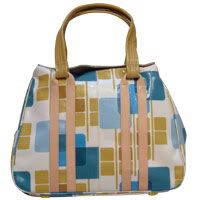 The bag if you notice more carefully, is a different shape and obviously different print. If you like more geometric prints, then this one is for you.

Orla Kiely bags are not only practical, but also colorful, happy and cute. It will definately lighten up a dull or too formal outfit. It is available at major posh department stores in many countries, so hopefully you will be able to find them!