Vanity Fair's Tribeca Film Festival Party 2005 Fashion
That's right, we don't really care about the actual Tribeca Film Festival because celebrities don't bother too much about it anyways. Apart from the premire of The Interpreter, (which looks like an excellent movie btw -I esp like Nicole's hair,) it wasn't a greatly publicized event. However, the Vanity Fair party for the Tribeca Film Festival got plenty of attention -and how could it not?
Vanity Fair (the magazine) is famous for holding beautiful parties for the beautiful people. This year's party was held at the Centre Street Courthouse, it tempted in stars and supermodels.
So we will be looking at these beautiful people wearing their glitz and glamour. I picked the ones that deserved my fashion ooos and ahhs.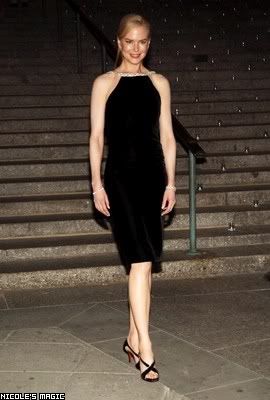 First off, I have of course picked the star of the night, Nicole Kidman. Her black dress by Azzaro is oh so simple and classical, yet still makes Nicole look glamorous with that diamond-studded straps around her collar bones. The fabric looks like velvet, which is a major fabric in the coming fall/winter season.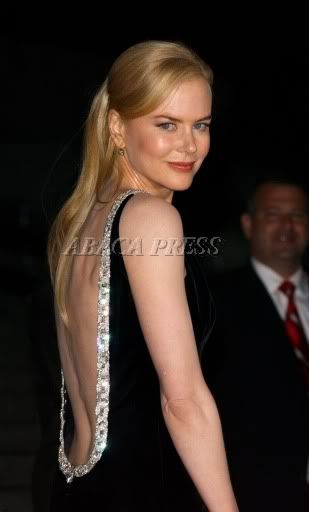 The back of the dress is even more glitzy and sleek than the front. What does Nicole think of her dress?
'It's so tight I can hardly breathe,' she whispered to one journalist.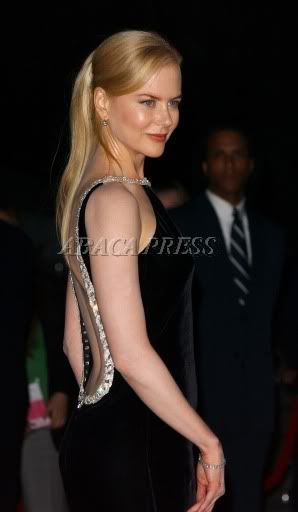 One cannot help but admire how Nicole manages to still look beautiful in such a simple dress. And seriously, even the pony tail looks shiny, sleek and glamourous on her. How unfair is that?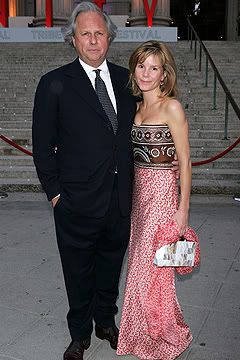 Right, moving on from Nicole. Vanity Fair editor, and the evening's host, Graydon Carter with his wife-to-be Anna Scott. Her dress is very pretty and this season. It follows the whole ethnic trend, (African/Moroccan/random ethnic inspired prints.)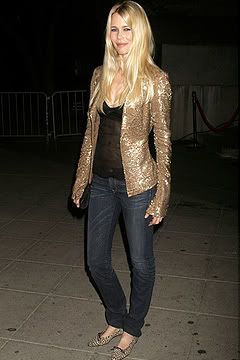 Supermodel Claudia Schiffer looking very glitzy. It's always the supermodels who look so effortlessly gorgeous.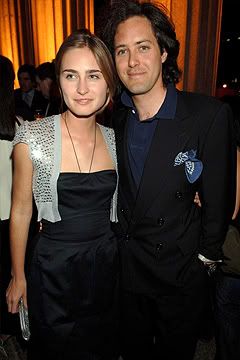 Another model, Lauren Bush looking pretty in a simple black dress, complimented with one of the favourite accessories this season -a sequined cardigan. Sequined cardigans are great for mix and match for nights out and the LA style. I advice all readers to go get one themselves!