Whistles Spring 2005
We all know and love the fashion by
Anthropologie
. Their style is always trendy, yet still manages to retain elegance. Unfortunately, Anthropologie is only available in the US. So I present you the UK answer's to Anthropologie: Whistles! Whistles' clothes are just as elegant and stylish as Anthropologie's clothes. Even Whistles' prices are similar!

Whistles' Spring 2005 collection features two themes: the Roman Holiday and the LA Style
. The key to the Roman Holiday look is sophistication, whereas the LA Style offers a more laid-back and casual look.
Here are some of my favourite items:
My absolute favourite item by Whistles this season. So pretty and flowy. Unfortunately for me, it costs 95 pounds.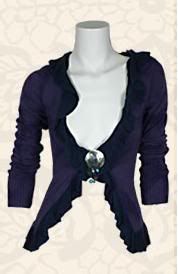 Purple cardigan that can be worn for a polite, sophisticated look, and for the boho look.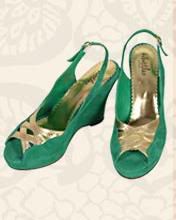 A pair of fun boho looking wedges. This style is very commonly seen in UK shops this season.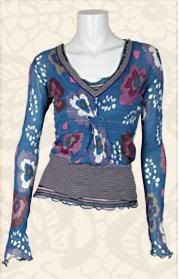 Can be worn with long pants for a more mature look, or worn with shorts for a more casual take. Are Whistles' clothes versatile or what?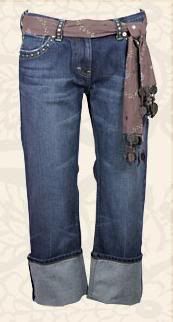 Whistles denim that is obviously taken out from the LA Style collection.
One thing that is very unfortunate about UK brands is that their sites are usually not as complete as US brands' sites. But it's always worth going to the
Whistles
site to have a look because it is well designed and oh so pretty!