Formal Special III: Betsey Johnson
Typically one has always related pink dresses to prom, probably because one stereotypes the prom girl to be a very girly girl. And when it comes to a pink prom, who better to turn to then

Betsey Johnson

? Admitedly not everyone can stomach her signature over the top girliness everyday on their mobile phones, but if there is one night in your life you want to be girly, it has got to be prom night! I am especially fond of Betsey, since my own prom dress was made by her. And Betsey knows her dresses. Her
sexy silhouettes

,

hippie inspired flowing fabrics

,

whimsical

detailing

and

fab fitted dresses

are legendary.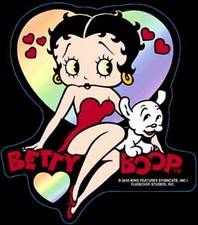 Somehow, Betsey's designs and concept reminds me of one of my childhood cartoons-the one and only

Betty Boop

! It could be her girliness, her sexiness or her whimsy. I don't know. But I digress. Here are some of Betsey's creations this season (I don't know WHY they would model their clothes with such a scary looking mannequin, but if you look pass that you will see the potential of these dresses)):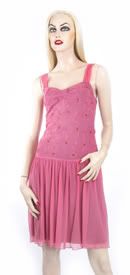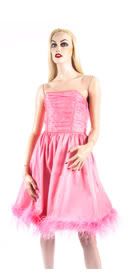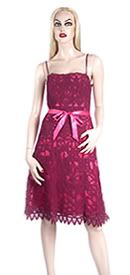 Her signature pink dresses! Note the subtle patterns on the dresses and the fur trim and pink bow additions. Are they not just the cutest and prettiest things? My own prom dress was a alternating shade of pink with slanted rows of diamonds on it.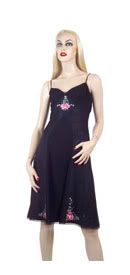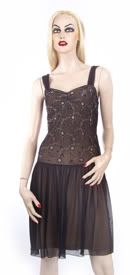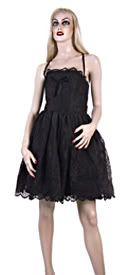 Betsey's little black dresses are genius too! And the details- the embroidered flowers on the first, the sequinns on the second one and the lace trims of the last one- absolute genius!!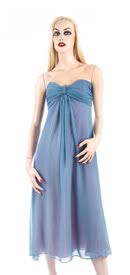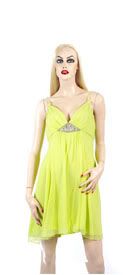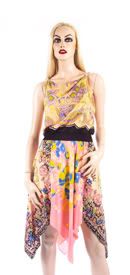 Betsey doesn't just make pink and black dresses. The flowy blue dress, yellow diamond encrusted dress and the floral patterned dress is absolutely gorgeous, with her signature feminine touch and attention to detail. I esp love the patterned dress, because it is just soo unqiue and different.