The OC Fashion Finale
Tonight is THE night to stay home. Its the season finale of the OC! And who can wait? Not only is the season getting ever more exciting but the fashion is getting better than ever! Here are some of the hottest looks the fabulous people of the OC wear in their day to day life: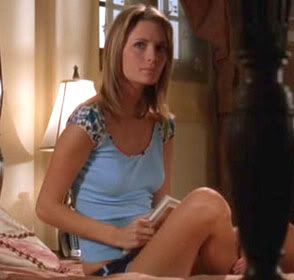 Marissa, casually hanging out at home, probably pondering about Ryan again, in a very cute Petro Zillia top.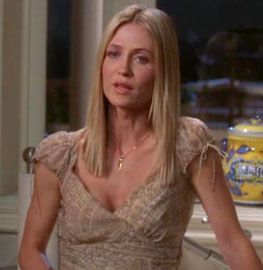 Kirsten in a more subtler and older version of of Marissa's top by Diane von Furstenburg.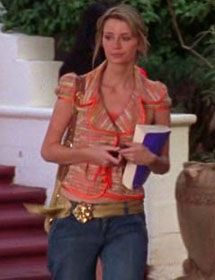 Marissa looking too cool for school, in a very chic

Ingwa Melero

tweed jacket. I LOVE this outfit!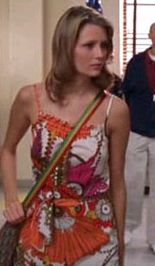 Marissa pretending to listen to Summer talk about her love life while thinking about Ryan, in a trendy Trina Turk boho top and Dior rasta messenger bag.
I cannot resist but throw in some male fashion. ALL guys should own a

Lacoste

polo and loook as good as Zac in it!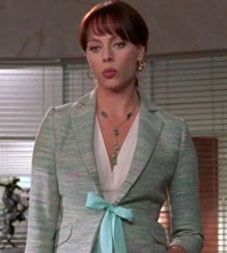 Julie at work, putting on her "Julie Cooper Nickle" face in a stylish and sleek BCBG blazer.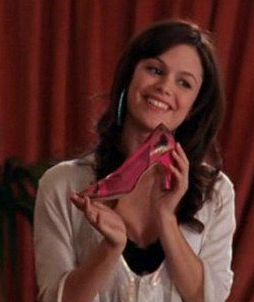 Summer selling her shoe off in her spare time, wearing a gorgeous Rebecca Taylor cardigan.
And ofcourse, one must not forget PROM- the OC way. First there is Summer, living every girl's dream as the prom queen, in a "magenta" Givenchy dress.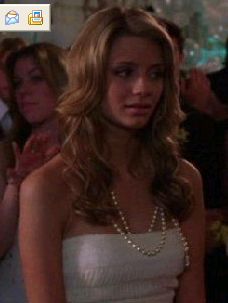 Then, there is our personal favourite-Marissa's very well put together, very elegant white BCBG (the BEST dress brand ever!)dress with Chanel pearls. As Harrods Girl puts it, "Is absolutely PUUUUUURFECT." And I agree, there are clearly no better words for it.
I am SO excited about the finale tonight, it promises to be full of exciting drama and ofcourse, even more fashion! Sigh, if only Neiman Marcus would supply ME with such a neverending supply of beautiful clothes. . .