The Relaunch of the Paddington
All the rich and fashionables rejoice! The Spring/Summer 05 'it' bag, THE Chloe Paddington, will be relaunched in three different colors for the Fall/Winter 05 season.

The Chloe Paddington is this season's all-hailed bag. It's become such a cult sensational item that if you see someone carrying it, then that someone must be truly significant, or a mega client of Chloe, because this fabulous bag had been sold out since... well, since it hit the stores.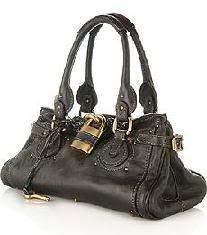 Let's be honest, most of you probably haven't even seen the bag in real life before, let alone touch it. It actually sounds like some kind of mystical holy thing that only those blessed (with money and connections,) are able to trot them around. In some ways it is true. A Chloe saleslady had told Barneys Girl's disappointed mum that each Chloe boutique only stocked up to SIX Paddingtons! And obviously, it was an item that would not be restocked. Heck, even I have only just very recently seen the bag -a woman was carrying it in the lift after work.

Following this amazing sucess, Chloe is relaunching the bag in three new colors for next season: red, chocolate brown and khaki. Available at US$1380 or 762 pounds.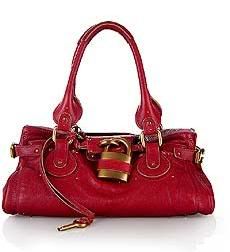 Red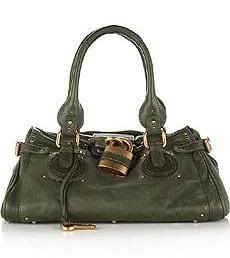 Khaki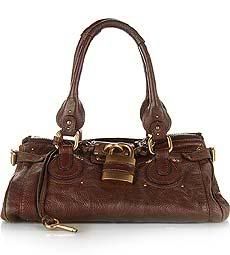 Chocolate brown
It is amazing that Chloe is not raising its price, considering that demand is high and supply is low. *Gasp* Could it be the people at Chloe had decided to not exploit the laws of supply and demand and did not increase prices? I don't know if I should call them kind or dumb.

Paddingtons, although still look super fantastic and beautiful, is starting to loose their to-die-for appeal on me. Maybe gushing over them over this post and staring at the images too long is making me feel jaded towards them. I'm sure I'll feel better about them tomorrow.

Let's just hope I actually get to see the new Paddingtons in real life this time.