Alexis Bledel Style 2005
Lately, you might have noticed that Alexis Bledel, aka Rory in Gilmore Girls, has been popping up on a lot of magazine covers. It's all because she's promoting for
The Sisterhood of the Traveling Pants
. Yikes, I didn't realise I've been talking about magazines so much recently, so instead, I'm going to talk about Alexis Bledel's simple and yet still fabulous style. Here's some recent events which she attended looking pretty: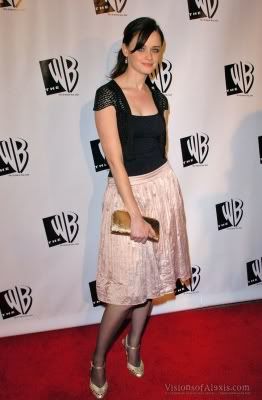 Alexis at The WB Television Network's 2005 All Star Party in Jan 2005. Here, she's looking clasically beautiful.
Alexis at the Kids Choice Awards in April 2005. Compared to all the other young stars there wearing the latest trends trying to look stylish, Alexis does it so casually in a simple pair of jean and halter.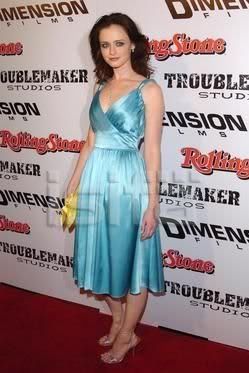 Can you say WOW? Alexis has always looked great in blue, but this dress is amazing -it totally brings out her best feature: those super blue eyes. And that perfect hair... Photo taken at "Sin City" L.A. Premiere in March 2005.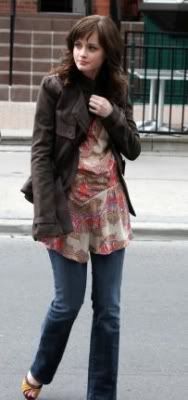 Another casual outfit of Alexis's. That my dear friends *coughlohansimpsoncough*, is how you wear fashion tops young and elegantly. Photo from the Sisterhood of Traveling Pants promotion in Canada June 2005.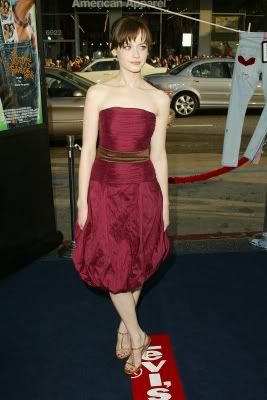 Alexis demonstrating this/ next season's super trendy tulip dresses. Of course, I wouldn't advice most people to wear that unless you're relatively tall and slim like Alexis. Photo from the world premiere of The Sisterhood of the Travelling Pants in June 2005.
I'm only talking about Alexis's personal style for now, but a feature on her Gilmore Girl's character, Rory's style will be coming soon. By the way, if you missed the brillaint Gilmore Girls during TV season this year, Season 5 is being repeated on the WB every Tuesday night now, so go catch it!