Summer 2005 Beauty Picks
Now that I'm back in a VERY hot summery place, I'm in a total summery makeup mood. With all the 'new' makeup available, ie. old makeup disguised with 'brand new colors' or 'with a new formula' or 'texture', it gets confusing and annoying. And seriously, how would you know exactly how to achieve this season's trendy look? So here are a few winners from this season's beauty product picks.
So first, you have to know what is the beauty trend this summer. Here it is, (the pic is Dior.) Notice the colorful eyeshadow -the colors are sort of tropical. And of course lovely eyelashes and glossy lips. The lips should be light or bright pink.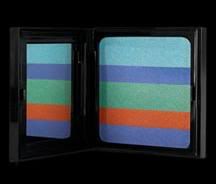 For the eyeshadow, I love this season's YSL limited edition Bayadere eye compact. The variety and combination of colors is fantastic for that tropical/ boho-ish eyes. Just make sure the eye shadow doesn't have glitter in it.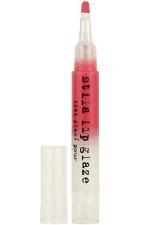 I've heard rave reviews about the Stila lip glaze but haven't really tried it out myself. This season, there are a few new shades, and the tube is supersized! So why not try it out?

I'm completely in love with the MAC eye kohl (eyeliners.) They're water and smudgeproof, even on my very smudgeable skin it doesn't smudge much. They come in lots of color. For this season, try some of those bright colors like electric blue, green and orange. You'll look like you just walked off a catwalk!