Christmas Present Ideas
According to my sister, most of the christmas presents I suggested in any previous posts (such as in
Christmas Beauty Goodies
last month,) are all fabulous but way too expensive to give to a friend. And thinking back in those early years of high school when you feel you simply had to give almost all your friends christmas presents, you'll realise that obviously, you had to find presents that were somewhat personal, pretty, and most importantly cheap. Now that we're a bit older, we call this shopping on a budget.
Now finding cheap christmas presents is no easy feat. Fortunately, many brands use this oppurtunity to make gift box sets. One excellent and good-for-community brand is Body Shop. Body Shop makes a huge variety box sets -and most of them are extremely affordable.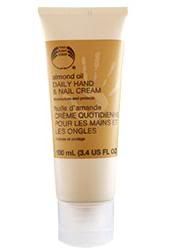 Body Shop Almond Oil Daily Hand and Nail Cream -my sister owns this and it smells absolutely delicious. Everyone needs a handcream, esp in winter.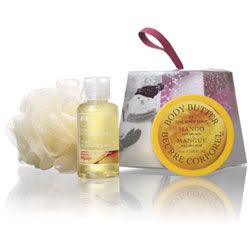 Body Shop Mango Trio Gift Set -Includes a body wash, body butter and sponge. I'm a HUGE fan of Body Shop body butters. They smell sooo yummy and is sooo moisturising. People who have tried the body butter keep going for more. Once my friend even request that I buy her one for her birthday.
Apart from beauty/body product gift sets, there are some great cheap gifts which usually would look boring but make great presents because they are just so classical and your friend would definitely have a chance to use it.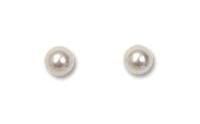 Claires Faux-Pearl Stud Earrings -Mega boring and cheap, but pearl earrings are just so useful, even if they're fake pearls.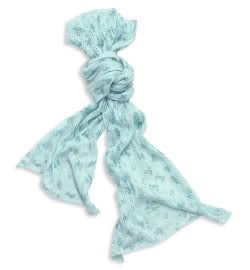 American Eagle Outfitters Campus Gardens Scarf -So pretty! And I think this blue works for all skin tones.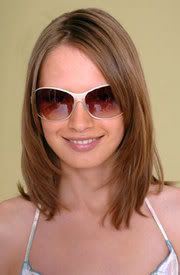 Urban Outfitters Horizon Sunglasses -I was so amazed -these sunglasses are now on sale for only US$4.99! These will probably suit most face shapes and white is going to be so 'in' next season!