Skinny Scarves
I was going to talk about skinny scarves so long ago, but I totally forgot until last night when Barneys Girl and I were chatting about top fashion items women need this year and the next. So we decided that everyone should own a skinny scarf next year, that is if you don't already have one from fall.


In the Burberry Prorsum FW05 show scarves were everywhere, esp skinny scarves. It looked so cool -the skinny scarves sort of looked like ties except way less obvious. With this season's skinny scarves, go mono-color.
The wonderful thing about skinny scarves is that you can buy them in high street and high end stores.

Urban Outfitters XL Skinny Scarf with Contrast Fringe -This is one skinny scarf that will actually keep you warm!
Gap Skinny Cable Scarf -Another great, affordable skinny scarf. It's not the most exciting thing, but it will compliment perfectly with this year's skinny jeans and effortlessly cool look.
And of course, the super casual, super cool look from Stella McCartney for H&M. This is a demonstration on how to wear the skinny scarf without looking boring.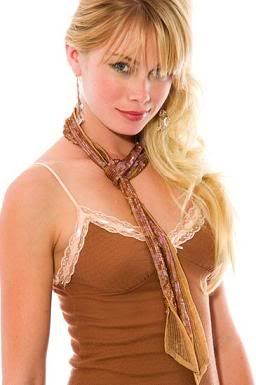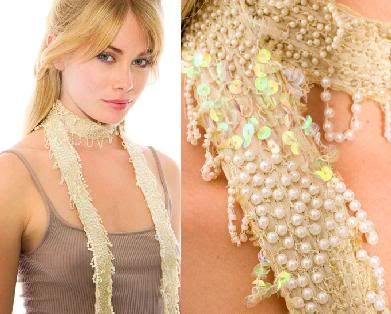 For a more formal occasion or if you're wearing such a girly outfit that a cool skinny scarf wouldn't match, then wear an embellished scarf. These two beautiful scarves are from Free People. Love the pearls and sequences!