Resort Collection 05-06 Accessories
You know how when you go to end-of-season sales, and there is always this corner of the shop that is not on sale? When I was small, I used to think that those were the clothes that were very popular and there was no need to put them on sale, (which really annoyed me because I always want something from the non-sale sections!) But now that I'm older and wiser, I've come to appreciate that non-sale section -the resort collections. For those who are not familiar, the resort collection is the transition from FW into SS.
I've been looking around the resort accessories online and in store, and some were great while others were just err, not so attractive. But as usual, I like to show the pretty ones.

So firstly, my absolute favourite resort collection is from Miu Miu. I took one glance and was like WOW *stars in the eyes*! The shoes are amazing! This pair of glitter ballerina pumps are great if you like to walk comfortably and brighten up a daytime outfit.
This pair of Miu Miu glitter pumps is just a variation of the previous one, but because of the heels, it's much more suited for an evening outfit. The black gives it a more quiet elegance, but still brilliant of course.
I've noticed quite a few pair of resort shoes looking like this pair so this roman sandal trend will probably extend into the Spring/Summer season. This pair of roman flat sandals is by Jimmy Choo. But designs like this can easily be found in high street shops for a much cheaper price, (although obviously they will look less posh.)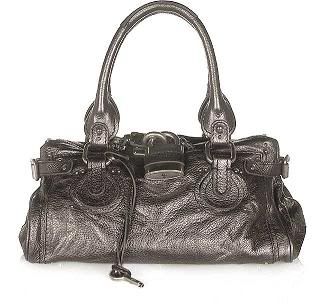 And of course, a new collection comes a new Chloe Paddington. This time the special thing is that not only is the leather in silver, but even the lock is in silver! (All the old Paddingtons had gold locks.)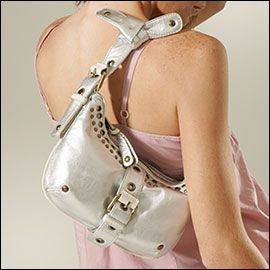 This is a pretty cute little bag from Marc by Marc Jacobs. It's great in that you can use it for day and night, and the colour makes it so versatile to go with outfits of all kinds.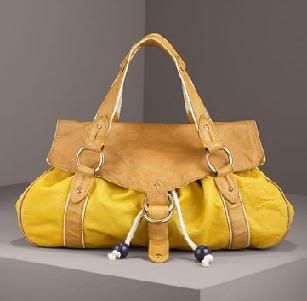 Another great bag from Marc by Marc Jacobs. This bag is available in four colours, but I think this yellow one really has that vacation feel. Sigh, it would be so fabulous holding the bag, sipping a cocktail in a holiday resort.