Asian Models Update: Hye Park and Du Juan
Remember back in
March
when I wrote about Asian models? Looking back, I didn't realise it would cause so much controversy -there were a lot of supporting comments but also a few racist ones. I suppose that is to be expected since there are an awful lot of narrow-minded people out there.

I was inspired to write about them when I saw a few Asian models on the FW05 catwalks. And not suprisingly, in the recent SS06 catwalks, even more Asian models were seen. Why are designers suddenly using more Asian models? I'm sure everyone knows that Chinese consumers are aplenty, rich and LOVE designer brands. LVMH and other fashion houses' continuous profit growths are mostly thanks to China, (the Chinese do love their LV and Gucci monogram bags.) And with the recent launch of
Chinese Vogue
and the opening of Harvey Nichols in Hong Kong, designers need Asian models to show the Chinese (and other Asians) how their clothes can be adopted into their lifestyle.

I've narrowed down to two prominent Asian models here:
Hye Park -An obvious choice. This Korean girl is a favourite Asian model of the designers on the catwalks. And most importantly, she stars in FW05 Roberto Cavalli ad along with five other models. I think she's one of the only Asian model to be featured in designer ads.
The catwalks: Donna Karan and Peter Som SS06
The catwalks: Marc by Marc Jacobs SS06 and Miu Miu FW05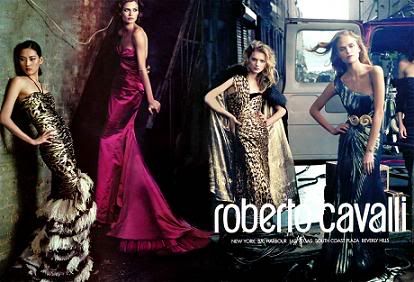 Roberto Cavalli FW05 campaign
Du Juan -In China, she's most famously known as Miss China 2003. To us, she's the beautiful Chinese girl who graced the first ever Chinese Vogue cover along with Gemma Ward. She was only seen on a few catwalks, but she's got great potential and she really is quite exquisite looking. I'm sure we'll be seeing more of her in next season's shows.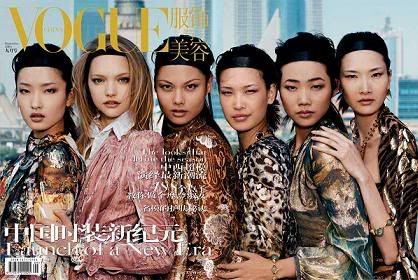 Vogue China Sept. cover -Du Juan is on the far left, (next to Gemma)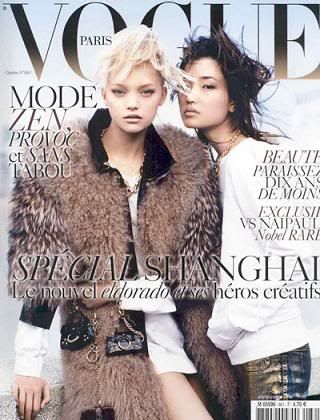 Vogue Paris Oct. cover -From the same photoshoot with Gemma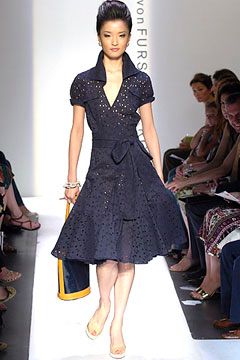 On the catwalk in Diane von Furstenburg SS06 -she looks so pretty here!