London Spring/Summer 2006 Wrap Up I
Paul Smith
To me, Paul Smith was always about a mix of English preppiness and practical elegance. Whenever window-shopping at Selfriges, I always drool over their pretty chiffon tops. But this collection left me a bit dissappointed -it seemed to lack a strong sense of direction. There were a few pretty creations here and there, but the others I would expect an unfashionable lady-who-country-clubs to wear. I did manage to find a few outfits I liked to show here: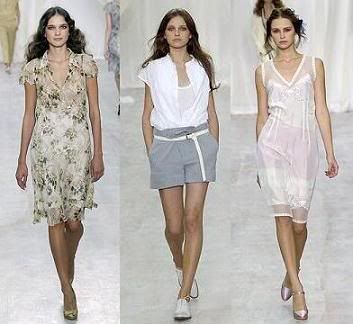 Basso & Brooke
The show named "Vanity Affair" is certainly an unexpected suprise in London Fashion Week -it is not often that you find such an alarmingly bright and costume-like collection in the usually more quiet London fashion scene. My first reaction (as many others I'm sure,) was shock -it this really ready-to-wear? But if you bother looking through the whole collection slowly like I did, then the craziness will start growing on you and you'll actually start to admire the creativity put into the collection. But of course, whether you would actually wear the clothes is another story...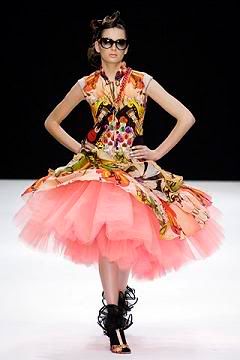 This very first outfit was my favourite out of the collection: so pretty, creative and undeniably cool.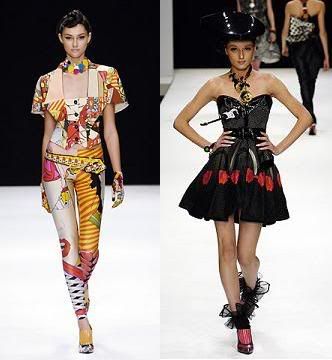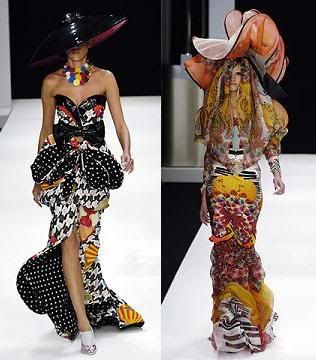 You got to notice the artistic hats and shape of the dresses.
Emma Cook
Emma Cook, always one for subtle and casual elegance once again showed us what a quiet, fashionable English girl would dress like. There were a few outfits I really didn't like, but all in all, it was just a nice, typical London collection.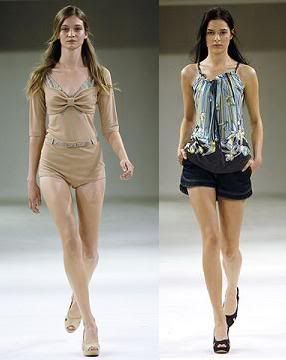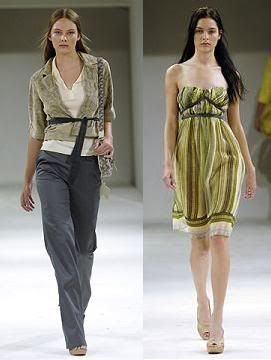 Preen
To be honest, I haven't noticed this brand until now, but I was blown away by a large part of Preen's collection. What impressed me the most is how the outfits while having a feminine cutting and coloring (lots of dusty pink and grey) still looked so cool. It's like when you see a head-turning, effortlessly cool girl wearing something so simple walking past you and you undoubtly turn to gawk at. Here are my favourites: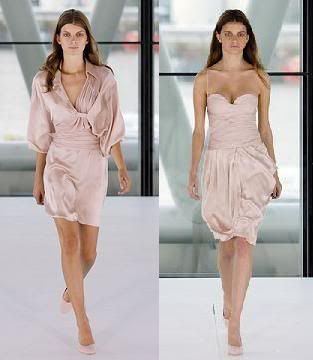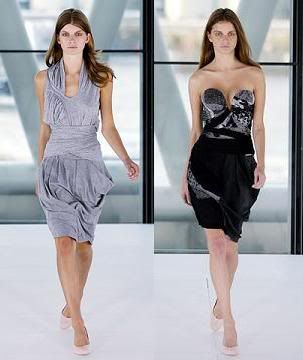 Wish I had them in my wardrobe...