Valentine's Day Gift Ideas
There's only one week until Valentine's Day, and if you know your boyfriend hasn't gotten you a gift yet, or if you have no idea what to get your girlfriend, then here are some
fantastic tips to what a girl (or basically, any normal human) wants/ do not want: (Remember to direct your partner to this site, or drop LOTS of hints about these tips.)
Contrary to what department store websites such as Nordstrom.com tells you, your partner would NOT appreciate receiving boring and unromantic things such as slippers or even clothes. Besides, how pissed off would your partner get if you get her/him the wrong size or style?

DO get something that is more romantic than just a piece of chocolate, no matter how branded the chocolate is, (btw Barneys Girl and I only ever give Godiva chocolates to anyone for all occasions.) Plain chocolate will not make a girl's heart melt, especially in this diet-obsessed society.

Real flowers are great. Really. But girls will definitely appreciate something more permanent, on top of those beautiful flowers and chocolate.

If your partner is very intelligent and enjoys literature more than anything else, then by all means, get him/her a book (or anything equally genius-like). But do remember to write a sweet message at the front, and maybe even add a heart-covered bookmark to the gift.
Here are some wonderful items that we would LOVE to receive from our partners: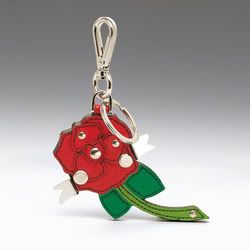 Prada Rose Trick Charm $138 at most Prada shops. The most chic and prettiest of all charms. No fashionable girls can help but love Prada charms, and the rose is perfect for Valentine's, (besides, the rose charm won't die after a week like real roses do.)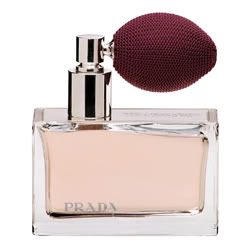 Prada perfums $95 at major perfume counters. The most romantic perfume scent, not to mention it comes in an irresistibly classical perfume bottle of the year.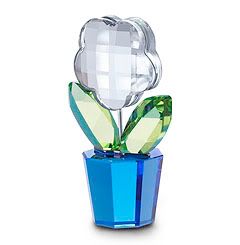 A flower $49.50 at Swarovski crystals. Another specimen of flower I have fallen in love with.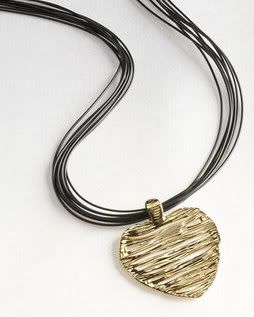 Roberto Coin Gold Heart Necklace $800 at Neiman Marcus. Classy, yet not too traditional looking. Perfect for the trendy twenty to thirty something girls.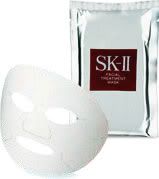 SK-II Facial Treatment Mask $75 at SK-II counters. "A reviving, relaxing full facial treatment which literally drenches your skin in Pitera, and gives you an immediate youthful glow. The Facial Treatment Mask boosts radiance and moisture levels..." Suitable for all skin types. Busy and stressed out girls really appreciate this treatment mask - I know I do.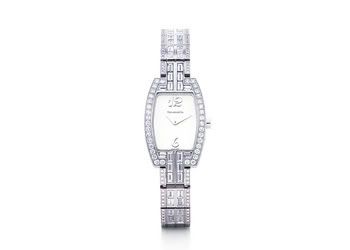 Tiffany & Co Art Deco Style Cocktail Watch $38500 at Tiffany & Co stores worldwide.
"Darling, this is THE most thoughtful and romantic gift I have EVER received in my life! I love you too!" (He must really love me! I will definitely be admiring and loving this watch more than I will ever think about you. Who was that idiot who sang My Love Don't Cost A Thing anyways?)