Dior Vintage Flowers Collection Spring/Summer 2005
We know we're a bit late to gush over this BEAUTIFUL collection, but we feel that we MUST! After launching the Girly 2 collection, which we thought was just pushing the success of the Girly 1 collection over the limit, we were very glad to see a new collection that is original and simply divine.
The (relatively) new Dior collection, the Vintage Flowers collection, is this season's heavily campaigned collection. There is no way you can miss it in the ads of magazines in these few months. And you must go to Dior boutiques just to see it in real life.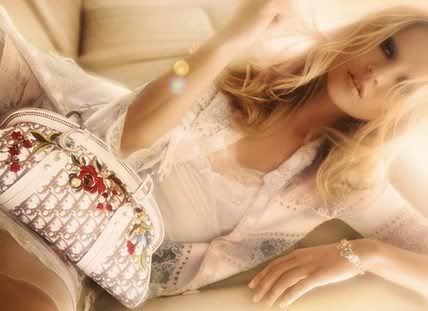 The Vintage Flowers collection manages to combine this season's trend, boho lux, as shown by the embroidered flowers, and still retains the traditional Dior style.
This is perhaps the most well-regonised Dior bag- the saddle bag. It is def going to be a hit with those rich, clubbing-loving girls.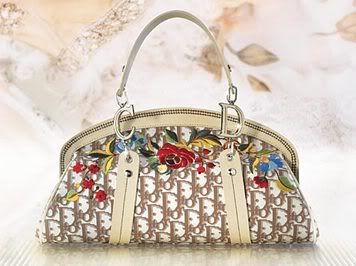 My favourite bag from this collection. It is stylish, practical, and simply too divine for words. It is also the bag shown in the ad above.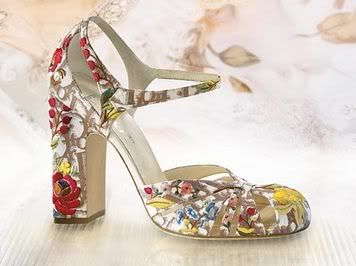 These shoes are the main feature in their shoe ads. It seems like this kind of mules is THE shoe Dior is promoting this season. And this shoe is also used in the campaign of Dior's new Detective collection.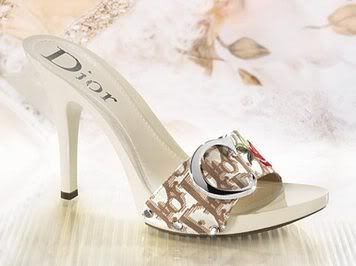 Personally, I think this pair is more casual and useful for summer days. You will be oh-so-stylish walking with these in any summer outings, (such as shopping of course.)
And if being lady-like, or wearing heals isn't for you, you would probably look equally cool and stylish in these Vintage Flowers sneakers. I suggest either complimenting them with a long white or black boho skirt to look fashionable and girly, or wearing them with a short denim skirt to look cool.