Juicy Couture Spring 2005
Like most people, we first noticed Juicy Couture because it was basically THE LA celebrity wear. Juicy is THE official casual-wear outfit for the rich and famous. Whether they are are exercising, walking the dog, going to the supermarket/ local pharmacy, having fun at a pool party, and even just hanging around the house, they wear Juicy.
I'm sure most of you would have seen Juicy in department stores, or even own a few (or many?) pieces from this brand, and realise its one of those brands that you either hate or love. The authors of this blog hate to sound superficial, but we do so love Juicy. We say this because Juicy is fun, colorful and comfortable to wear.
The Juicy brand has certainly grown a lot in recent years. There is of course the basic, original Juicy tracksuits, which then expanded into casual wear, and then out came the accessories, bags, and kidswear. Swimwear was launched last year, and next spring, eyeglasses and sunglasses will be introduced.
Here are a few items from this season that I love and recommend:
Juicy's Spring 2005 design focuses on crochet trim everything.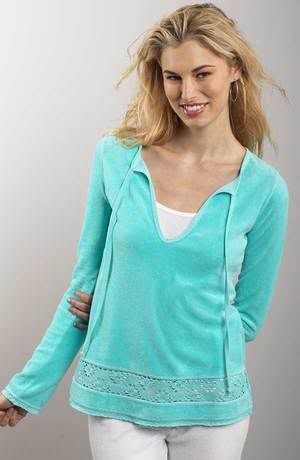 This is a rather special design from Juicy, considering that most of their stuff is usually quite generic. It's very Juicy, yet still 'trendy'.

The cropped pants that go with the whole crochet trim look. There is also a skirt, but I thought the skirt doesn't seem to look flattering on normal girls, (unless you look like Mischa Barton of course.)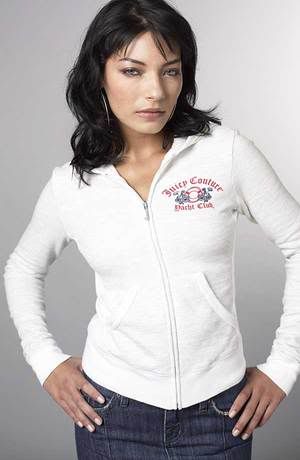 After aiming at the tennis lovers last year, Juicy this season has decided to aim at The OC lovers (ie. Seth lovers,) and target all those yauht lovers. Come join the Juicy Yauht Club!

Lovely swimwear cover-up.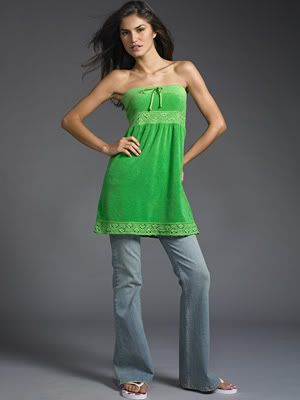 All female celebs own a Juicy tube dress. Sighting include Ashley Olsen and Jessica Simpson.
Juicy Couture can be found in almost all department stores. So go and treat yourself one this spring/summer!