Haute Couture SS06 II
Ahh, haute couture, such beautiful, beautiful creations. This season, the creations showed influences from recent trends such as lots of neutral colors, and cuttings from other designers, such as last season's Roland Mouret designs.
Chanel
LOVED it! Usually I think Chanel is lovely and classic but not quite for young people. But this collection was just too pretty! The show was dominated by whites and some blacks. And it oddly didn't feature a lot of the typical Chanel tweed suits.
A Karl-evolutionised Chanel suit completed with the biker pants thing Lagerfeld is so fond of.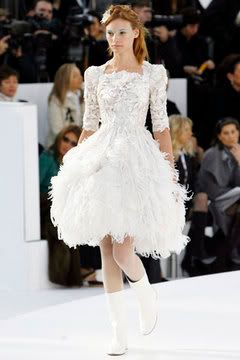 My top two picks from this collection. Sooo gorgeous.
If you look through the collection, you would notice that most of the skirts and dresses are above-knee-length, which is very modern of Karl Lagerfeld, but admittingly sort of weird for a brand known for classical beauty. Maybe it's this willingness to push foward that makes Chanel continue to be such a classic darling.
Christian Lacroix
Lacroix is usually one of my much anticipated haute couture shows, but I didn't find this collection special at all. This collection as usual, featured lots of strong colors and a variety of shapes. But honestly, only a few outfits were outstanding: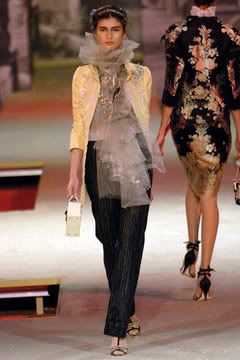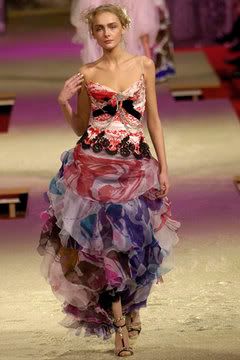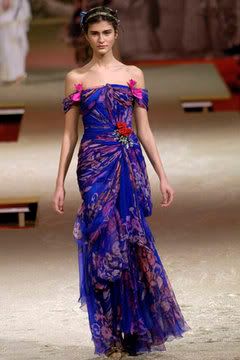 Despite the typical collection, the last few dresses were incredible: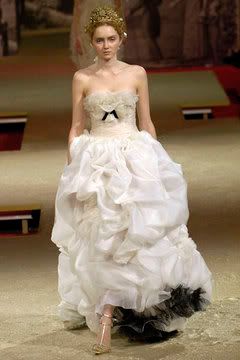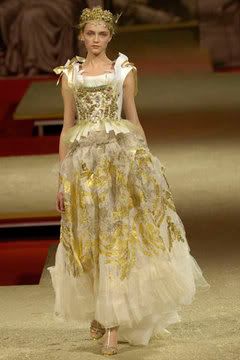 There's that Lacroix empresses wearing wedding dresses theme.
Jean Paul Gaultier
Another one of my favourite collections this haute season. The theme was very rich, Parisian lady with a hint of Greek influence. Just looking at the collection makes me feel like I'm sitting in a Parisian hotel watching all these wealthy, worldly (and possibly rude) women walk by.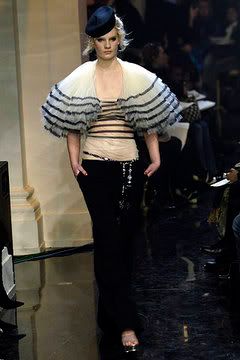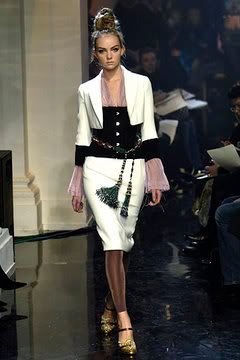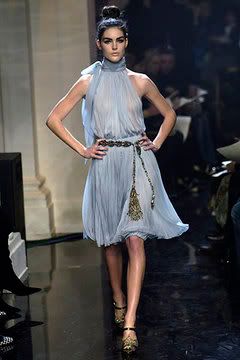 The collection exuded a feeling of strong, sexy and Paris-style-femininity. It's amazing Gaultier did all this not with boring suits or colors, but with sensible creativity.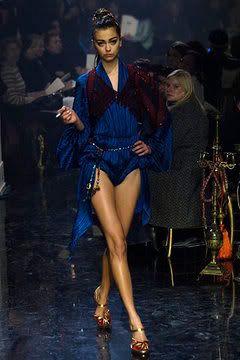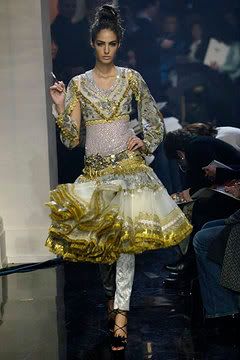 The great thing about the Gaultier collection is that you can actually understand the theme and fall into that atmosphere by admiring the whole collection. Every piece of couture featured made sense and felt like it belonged there. LOVE love love this collection!