OC Fashion: Amy Peter's Studio
The punk girl look nowadays is not only about ugly black chokers and black nails, its all about matching trendy accesorries with punky but not trashy outfits. Alex (Olivia Wilde) from the OC is a great example of this.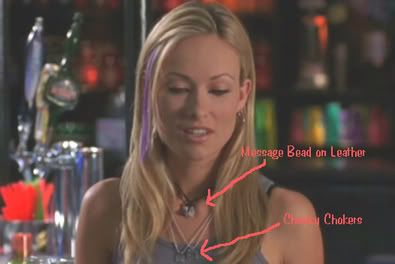 Please open any links with a new window, so you can continue to read this post!
Alex's funky jewellry is actually from
Amy Peter's Studio
, which are noted for thier simple and whimsical style, with heartfelt messages for the wearer. But wait, here's the good part. Unlike some of the fashions you will see on "The OC" Peters' designs won't break the bank! The retail prices for designs range between $20-$50. Finally, something we can afford!

Exclusive close-ups of OC Jewellry
These were some of the specific jewellry featured in The OC! Not many people know about these, but since it is our mission to keep you up to date with fashion, we are now featuring the photos of the jewellry for you to admire. These make great, meaningful and totally cool gifts (especially with the OC factor) both for friends and yourself!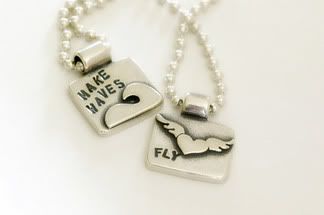 The chunky chokers (from screenshot above)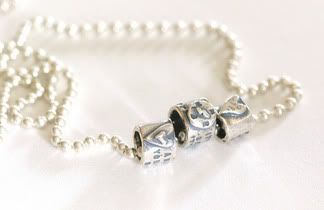 The Message bead on chain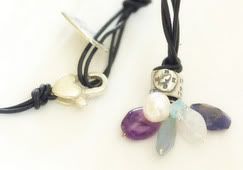 The message bead on leather (from screenshot above)

But apart from Alex's punky look, these charm accessories can also be used to achieve the bohemian luxe look that is ever so popular this spring. Here are some of Harrods girl and I's favourite pieces: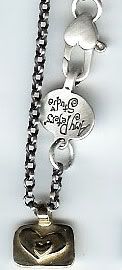 This uniquely designed Believe in Yourself bracelet is simple yet chic, and will go with almost any outfit.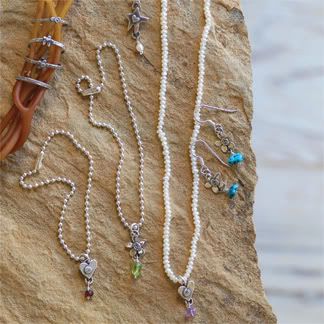 These absolutely adorable gem charms, which you can put on your necklace, bracelet, earring, key chains, bags, mobiles-basically anywhere you can think of to hang them.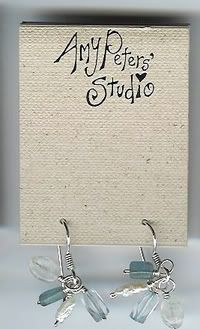 We especially love these Simple Air earrings, since both Harrods girl and I belong to the air element. Check out which element you are here and find the right pair of earrings for your element!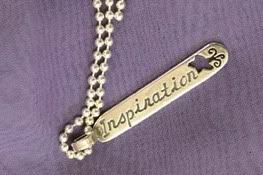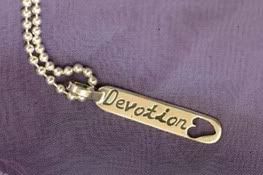 Stay focus to your goals with these talisman tags. Harrods girl and I would love to have devotion and inspiration.

Find Amy Peter's Studio products near you
here
!